Home » 2011 » July » 5 » Release #5 - Happy 4th of July!
---
11:58 PM
Release #5 - Happy 4th of July!
HAPPY 4th of JULY!
Happy 4th of July to you Americans out there! We Hope you had a wonderful day! And we just want to make this day all that better with two Releases!!!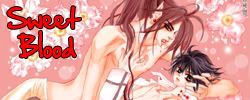 .
...
[Volume 1: Chapter 3]
............
[Volume 1: Chapter 1]
---
Hello Everyone!
Happy Fourth of July!
I Hope everyone has had a wonderful day even the people outside the U.S. Because everyday is suppose to be special! So we wanna give you these two releases! One and at the moment our leading Release, Sweet Blood! Awesome right? I know all you Yaoi fans are cheering and can't wait to sink your teeth into it! Hee-hee~
This is our first Release with two different releases! Yay~
The next of is the very first chapter of '1.8m² No Himegoto' by Ozaki Ira. This Project was a Joint between us and
Black Rose
Scans
who has been a long time friend of ours, hopefully this won't be their last. But at last it probably is because Black Rose Scans are slowly dying and asked us to take this project up. Hopefully we can for their dying wish, but for that we need more Staff!
Oh before I forget, (Ha-ha!) Like always you can download and read it
here
AFTER becoming a reader in the forum. To become a Reader you must at least have five normal non-spamming posts.
We hope you enjoy these releases... We hope that you'll think about joining us to help us pick some more projects up. So Much we are Putting up a Most Wanted Board >3 And if you can Find someone We'll rewarded you~ With Cake and Cookies!
Also another thing that we wanted to add to the board was Some more Active Forum stalkers~ We'll love to have our forums to be active and give us spirit!
Please~? Pretty please with a Cherry of Top of the Cake?
Like Always Thank You Everyone who made this Chapter Available!
With Love
Bye-Bye until next time~
Views:
1151
|
|
|